ERP/GIS Information Server
Developed as a modular system that includes Layers 'of state\municipal geographic information. Our system is capable of providing geographic information to a different users, for urban, civil and security use. The significant advantage of our ERP\GIS is the ability to use one database that is used by all the different users in the organization, and when one party updates the data relevant to him, all other users in the org are updated automatically, under appropriate authorization. The ERP\GIS system serves the following areas and officials in the central local government such as: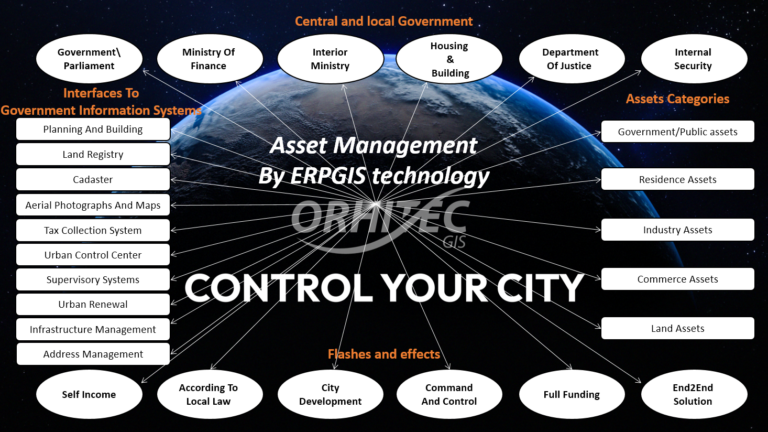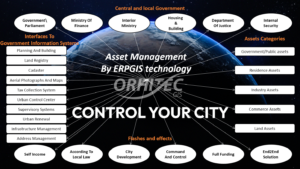 Decision makers – Ministers, Mayors, Directors, Commanders, etc.
Municipal supervisors
Crises management & emergency services
Safe city services (Police, Firefighters, first aid, etc.)
Asset management
Property taxes
City planners, Architects, land use & building registration
Infrastructure management & engineers
Transportation signs and traffic
Education and public services.
Business Registration
Agriculture
Urban gardening and irrigation
Officials responsible for public improvements.
Real estate investors
Lawyers
Real estate appraiser
Tourists
Local citizens
Academic researchers in the fields of geography, economics, and engineering.